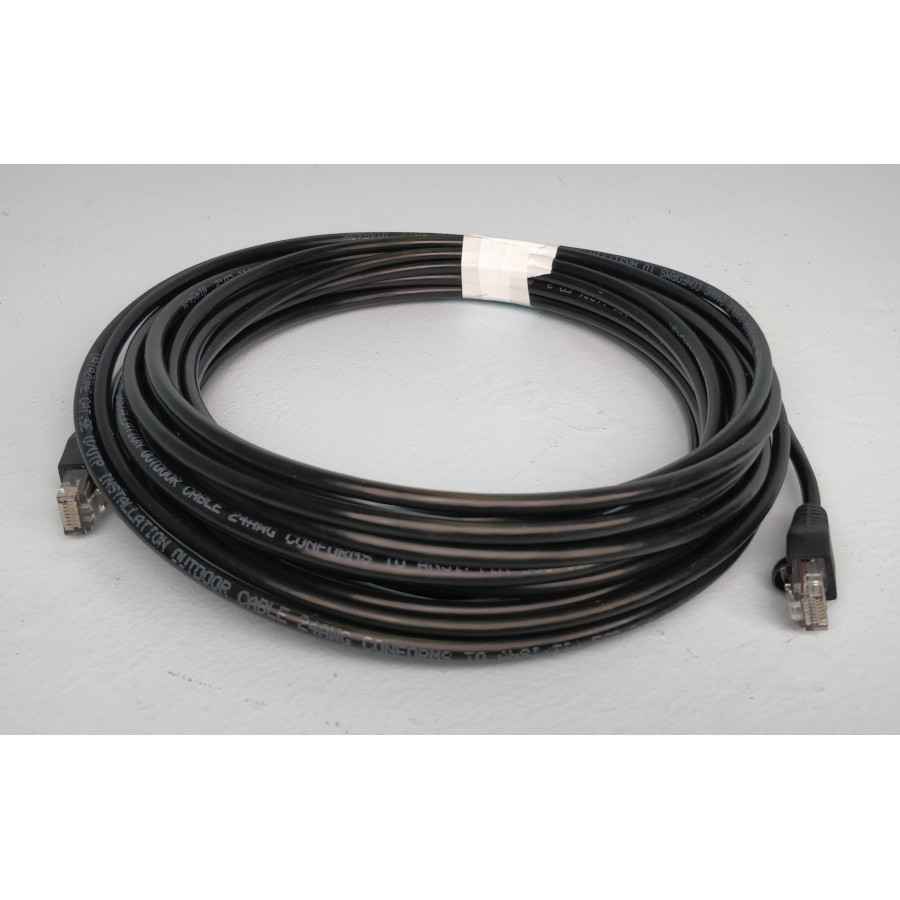 RJ45 CAT5e Copper Outdoor UTP Lead
Item Code : RJ45-5e-Cu-PE-UTP-BLK-40M
Special Notice: Leads from 10 to 50 Meters, Prices from £7.00p
Special Notice: Leads from 10 to 50 Meters, Prices from £7.00p
Product Details
JW Hardy

RJ45 Ethernet Equipment Lead.
JW Hardy - RJ45 CAT5e Copper Outdoor UTP Lead
Item Code: RJ45PC-5e-Cu-PE-UTP
Brand: JW Hardy
Manufacturer: JW Hardy
Product Code: RJ45-5e-Cu-PE-UTP

Description
These leads are designed for Ethernet Cabling System, utilizing Category 5 Enhanced cables with solid copper core of size 24AWG in an External LDPE sheath.

These leads with solid copper cores are ideal for POE (Power over Ethernet application) for Ethernet Systems that need cable routes to run from building to building. Suitable for use with Catenarys, in ducts or on the side of buildings.

These leads are also suitable for systems of Analog CCTV ( note  Balum Transformers required).

These leads are pre-terminated to RJ45 Plugs, these leads exceed the TIA/EIA Enhanced Category 5 specifications.
These leads are supplied in convenient lengths of:- 10, 20, 30, 40 and 50 Meter lengths.
Features
100 ohm
Low Density Polyethylene Sheath
Sheath Colour Black
Specification
Mechanical Specification
Conductors:
24 AWG;  Solid Copper
Sheath:
5mm diameter; LDPE
Sheath colour:
Black

Electrical Specification
Characteristic
Impedance:
100 ohm
Capacitance:
52pF per Meter
Velocity Ratio:
0.65 (65%)