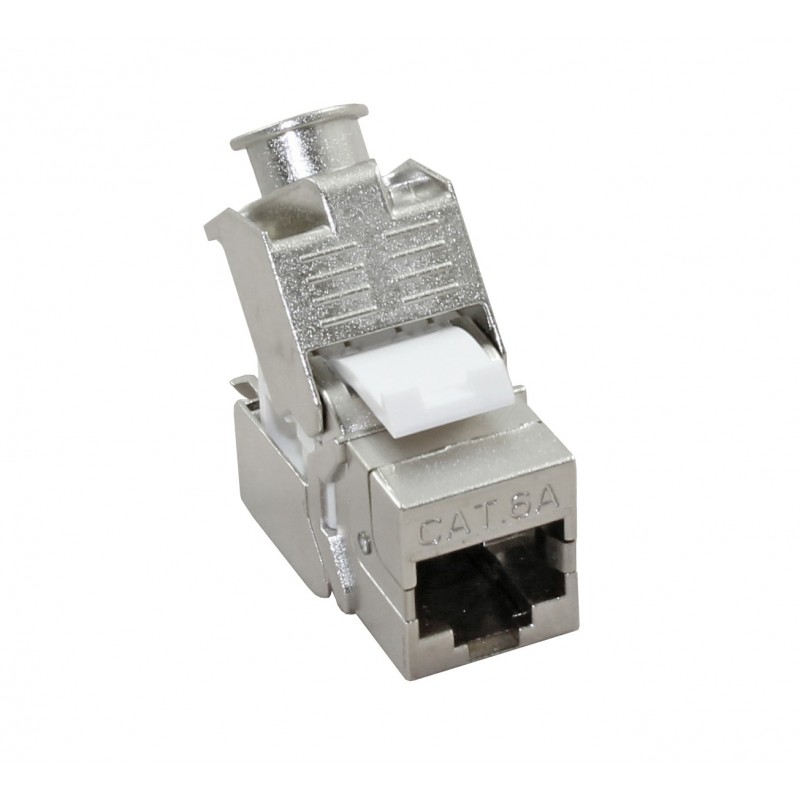 CAT6a FTP Tool-less Keystone Module
Item Code : CAT6a FTP Tool-less Keystone Module
Product Details
JW Hardy

RJ45 Patch Panels
JW Hardy - CAT6a FTP Tool-less Keystone Module
Item Code: CAT6a FTP Tool-less Keystone Module
Brand: JW Hardy
CAT6a FTP Tool-less Keystone Module
Description
Cat6A Keystone Module is designed to provide exceptional performance, will support high speed applications up to 10-Gigabit Ethernet.
Cat6A Keystone Module will install to CAT6A Cable with the use of no specialized tools, the system utilises the tool-less snap-to-fit quick and easy termination method.
The Keystone standard allows the use of these modules to be placed in patch panels - wall outlets - plus a variety of other applications.